A specially selected package of Products containing Energies to influence, align and enhance your unique genetic code.
Bolster and invigorate your Divine Blueprint. Create inner Harmony.
Specific Frequencies can penetrate your very cells, providing profound changes.
A combination of products – such as applying frequencies from the DNA Tuning Forks while simultaneously listening to Musical Compositions with complementary energies (Echoes of God and DNA Dreams) has a powerful synergistic amplifying effect.
The DNA Combo includes:
A set of 4 DNA tuning forks, velvet pouch, and striker ($89 Value)
Echoes of God ~ The Light Gene Digital Musical Collection ($22 Value)
DNA Dreams Digital Collection ($22 Value)
3 Videos ($59 Value)

Using DNA Forks
God Gene Music Video
DNA Music Video

A video class from the Master Class Series – Sound Healing Secrets from Ancient Civilizations ($77 Value)

Explore and experience how a variety of ancient societies used sound as a master healer on all levels, 4+ Hours of Content
Retail value $269, 53% Off
Everything in the DNA Healing Combo is for a special price of $127, plus shipping
Save $142
---
DNA Tuning Forks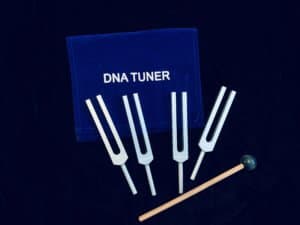 The DNA Tuning fork set consists of 4 forks – one for each of the four base nucleotides comprising the genetic codex. It is the arrangement of these four bases: Cytosine, Thymine, Adenine, and Guanine that determines the unique expression of every living organism.
Every cell in your body holds DNA. Tune yourself from the inside with these instruments. Harmonize and align, cancel negative discordance, and resonate with your genetic design to strengthen everything that is you.
The DNA Tuning Forks are based on the following:
Cytosine 537.8 Hz
Thymine 543.4 Hz
Adenine 545.6 Hz
Guanine 550 Hz
($89 Value, includes forks, velvet pouch, and striker)
Echoes of God ~ The Light Gene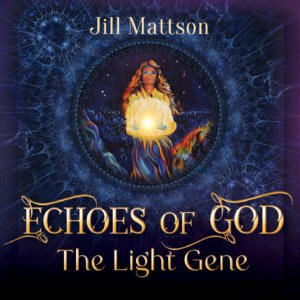 Jill Mattson has long studied the dynamic relationship between Vibrational Frequencies and their impacts on the human body. Motivated by Dean Hammer's book, "The God Gene," Mattson has composed a collection of musical tracks containing the frequencies of the actual God gene (VMAT2). Hammer has demonstrated that this gene is strongly linked to advanced spirituality. Mattson employs the Vibrational Frequencies of the gene (thanks to the work of Sharry Edwards) to make this energy available to everyone – in Sound.
Mattson's Echoes of God ~ THE LIGHT Gene is a fascinating personal experience using Sound Frequencies to harmonize with and bolster our very genes. The deep human drive to seek a higher spiritual connection is written indelibly in our DNA – in every cell of our bodies. We hope you enjoy this unique application of Sound energy and elevate your entire being.
18 Tracks, 71 Minutes
($22 Value)
DNA Dreams Digital Collection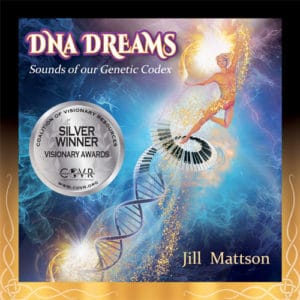 The Collection DNA Dreams consists of 18 tracks, 60 minutes in all. Each track has tiered frequencies from our molecular DNA building blocks. As a result, the symphony of audible tones harmonizes and resonates on a very subtle level.
The pleasing musical structure is the matrix, which holds these DNA sound energies. Tones of healthy DNA constituents cascade throughout the tracks, bathing the listener in positive consonant streams of sound.
DNA Dreams includes:
The Sound Frequencies of the four building blocks of DNA: Adenine, Thymine, Cytosine, and Guanine
Uracil for RNA
Frequencies of the key elements making up our cells, phosphorus, oxygen, carbon, and nitrogen.
Fibonacci sound spirals mirror the double helix geometry of DNA. The Fibonacci sequence takes the listener upward and resonates along the deepest pathways of our energy scaffolds.
Sounds from the complex DNA molecule's backbone strengthen and infuse our chromosomes' very structure.
(A $22 Value)
DNA Video Collection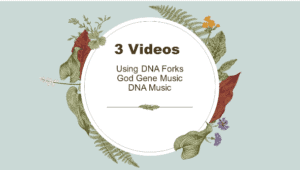 Using DNA Forks (8 Minutes)
Learn various techniques using the natural pairing of the nucleotides in your body.
God Gene Music Video (7.5 Minutes)
The Song Child of God, with beautiful artwork and information about the God gene
DNA Music Video (4.5 Minutes)
The song Turtle Jig contained DNA frequencies, beautiful art, and information on DNA Resonance Healing
(Three Videos = a $59 Value)
BONUS GIFT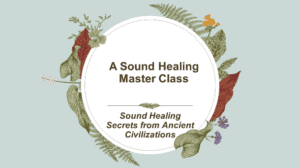 Sound Healing Secrets from Ancient Civilizations
from the Master Classes
Explore and experience how various ancient societies used sound as a master healer on all levels. The ancient Egyptians, Chinese, Hindu, and Greek great epochs had marvelous alternative energy healing practices – that were sound based. Power up your personal healing and practices. Easy, quick, and powerful.
4+ Hours of Content
$77 Value
Buy Now
DNA Healing Resonance (Bundle Special)