Musician, Composer, Author, And Intuitive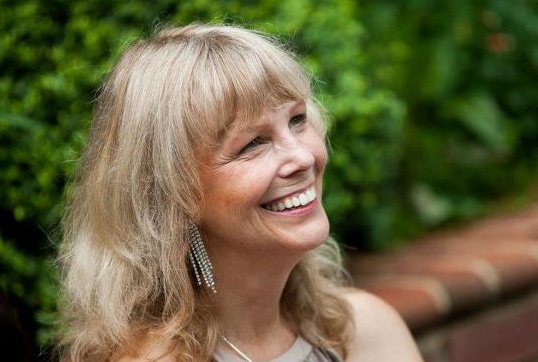 Prolific Musician, Composer, Author & Intuitive
Jill Mattson has been a prolific Musician, Composer, Author and Intuitive for three decades. Mattson feels her most important contributions result from the combination of these skills. A professionally trained musician, Jill is a widely recognized expert and composer in the field of Sound Healing! She has produced 14 CDs with intriguing, magical tracks using ancient & modern techniques, & special healing frequencies. Many listeners claim they achieve life changing benefits. Jill is a five-time author; her books and musical compositions have won numerous internationally recognized awards. *
Jill has been featured in hundreds of workshops, teleseminars, radio shows,and magazines! She offers an online Sound Healing School. Jill is constantly searching out new ways of approaching health and everyday issues!
Finally, Mattson has long been a dedicated student to the study of Ancient Civilizations, particularly their useof Sound and Music. The knowledge that she has uncovered from these Ancient Masters is deeply integrated into her Music and Writings -often producing profound results, benefiting and enlightening many. Thank you for being so interested.
* Home of Power COVR Gold Award Book 2021; 72 Names of God; Divine
Invocations CD Silver Award 2021., COVR Silver award winner in 2020,Crystal Realms CD–Best Sound Healing CD of 2017, Best Overall Music (Popular Vote and Industry Leader's Choice–Gold Awards), The Lost Waves of Time–Best Book of 2016 and Best Alternative Science book of 2016, Deep Wave Body Healing CD–Best Sound Healing CD of 2016, Contacting Angels & Masters CD–Best CD of 2015 and Deep Wave Beauty CD–Best New Age CD–Silver Award.
Jill Mattson's lifelong quest has been to understand the reality and purpose of our existence and to get back to the forces and wisdom that created it all. The key "Jewel" Mattson discovered in her pursuits was the Secret of Sound Energy – and that this force was mastered many eons ago by numerous Ancient Civilizations. With diligent study and intuitive powers Mattson has recovered many Ancient Traditions of Sound Energy and has learned how to apply them today. Furthermore, for many years Mattson has worked with Modern Masters like Sharry Edwards, Ibrahim Kareem, David Hulse… to combine the best of modern science with the lost information from thousands of years ago… the result is the best of both worlds.
My personal interests in Sound Healing, helping people and expanding consciousness were the result of my lifelong love affair with music, coupled with my personal spiritual quest, which I started in earnest about 40 years ago. I was drawn to the study of antiquity; specifically, I extensively examined methods employing Sound Healing and music to alter and improve mind, body, emotions, energy and spiritual aspects of practitioners' lives. I collected voluminous materials on Sound Healing over many years. This prompted me to write my first book on the field of Sound Healing where I interview leading researchers and scientists in the discipline. Concurrent with my research, I began producing my own Sound Healing recordings. In the early 2000's I built a studio in my home to record my own compositions. I blend my original music with ancient techniques and embed special sounds in the tracks. The end result is pleasing and beneficial on multiple levels. Many people enjoy the music as a normal listening experience; more significantly, other people have been able to reach new levels of consciousness, peace and wellness by focused listening to my compositions.
The field of Sound Healing is a rapidly growing discipline that is attracting great interest. As indicated above, many of the techniques that are employed stem from ancient traditions. There is also cutting-edge research underway, which is expanding the understanding and promise of this field. My personal specialty in Sound Healing utilizes the intricate combination and interplay of numerous musical effects along with specific frequencies. It is the magical and complex interaction of special healing sounds with the human body and mind that give the impressive results that can be achieved with Sound Healing.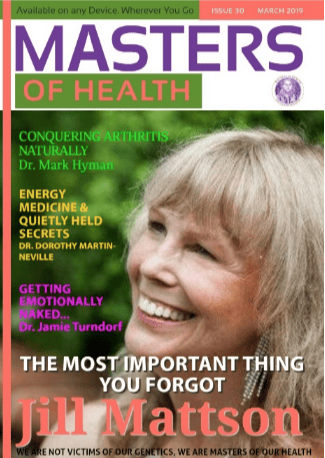 Articles
Learn more about Sound Healing through Jill's free articles on topics such as Converting Sounds into Shapes, Toning, The 432 Hz Frequency, and more.
Books
Are you interested in in-depth Sound healing books? Jill has written four acclaimed titles: Ancient Sounds Modern Healing, Secret Sounds Ultimate Healing, The Lost waves of Time, and Home of Power.
Experience the wonders of Sound Healing combined with a Pleasant Listening Experience in Jill Mattson's original compositions. Over 200 original songs, containing special embedded frequencies.
Paintings
Jill's unique Frequency Infused Paintings are original oil paintings infused with essential oils and frequencies.
Videos
Learn directly from Jill through her extensive library of instructional videos classes. In addition, many topics on diverse and rare uses of sound are available.